The AddInov 4.0 Project – Training program for PMEs with a view to increasing their competitiveness, flexibility and responsiveness in the global market, which aims to contribute to the resolution of a joint problem shared by many PMEs, through the implementation of new organizational methods and management practices, strengthening presence in the digital market and use of IT, implementation of new management systems and obtaining certifications and training of PMEs to place goods and services on international markets.
This project aims to enhance the Outros Montes brand and its company in e-commerce, as well as make it more competitive and prepared for the new emerging markets. The old sales format no longer has the necessary requirements in view of the new requirements of a dynamic website, as well as the need for permanent and updated communication on social networks. The strategy and implementation of the brand will be carried out through its registration as well as a marketing plan, which are essential tools for success and the creation of value in your country and in the international context.
AddInov 4.0 aims to create conditions for participating companies to meet the needs in the area of ​​qualification, namely through the following strategic objectives:
- Improve the organizational capacity of companies by reinforcing their management practices and implementing new models based on Industry 4.0 and Circular Economy;
- Facilitate the insertion of companies in the Digital Economy through the acquisition of relevant equipment and software and the implementation of new methods, namely in the area of ​​distribution and logistics;
- Ensure a favorable positioning of companies in foreign markets by strengthening their design capabilities, creating brands, registering intellectual property and transferring knowledge;
 - Support the achievement of management, process and product certifications, valued by international markets and enable the implementation of Management and Research, Development and Innovation systems and the Community Eco-Management and Audit System (EMAS)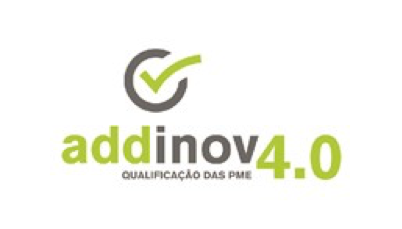 DETAILS:
PROJECT CODE
POCI-02-0853-FEDER-041223
PROJECT DESIGN
ADDINOV 4.0
MAIN GOAL
Strengthening the competitiveness of small and medium-sized enterprises
BENEFICIARY ENTITY
InovCluster – Associação do Cluster Agro Industrial do Centro
ADHERING COMPANY
Outros Montes Ltd.
APPROVAL DATE
03/22/2019
START DATE
01/04/2019
DATE OF THE CONCLUSION
03/31/2021
TOTAL ELIGIBLE COST
€2,013,947.08
FINANCIAL SUPPORT FROM THE EUROPEAN UNION
ERDF – €1,026,616.37